Sell products with Timely POS
We've promised this feature for a little while now and it's one that's got you folks excited.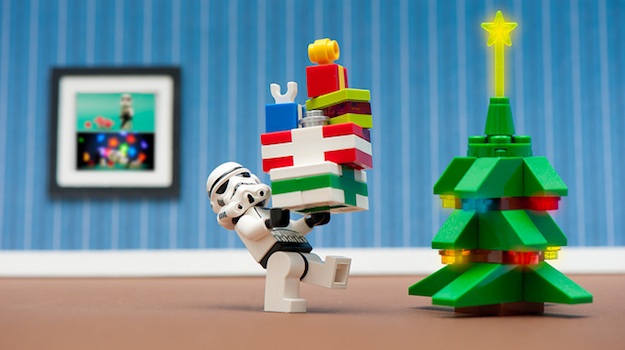 This particular feature is our last major surprise and it's ready just in time for Christmas. Why? Well, you've been extra specially good this year and you deserve a present.
Without further ado, we are delighted to gift you products!
From today you can load retail products into Timely and sell them as part of an appointment. You can even sell products as one-off sales.
The cool thing is that these product sales fit seamlessly into the existing invoicing and payment processes on Timely. Even the reports include products in their calculations plus there are new financial reports for tracking customer sales.
So, let's jump straight into brand new products on Timely.
Setting up products
The first thing you'll notice is a new item under the Settings tab called Products. Select this from the menu and start adding products.
Adding products is as simple as adding staff and services so you'll have no problems here.  You can add a product name, description, price and even a photo and SKU/Handle if you want.
For those businesses who sell vouchers and packages, you'll be able to set them up as products and sell them through Timely. There isn't any session tracking yet but this will be added in 2014 as will stock control.
Make sure to vote for session tracking or stock control at our feedback forum if these are features you want.
Adding products to an appointment sale
We expect most products to be sold in conjunction with an appointment being carried out. That is, you have a customer or client in front of you and they are about to pay for the service(s) they've just received. Here's what you do:
Click the appointment on the calendar and choose Raise invoice
Click the Add product button (shown under the service item)
Specify how many of that product are being sold (quantity)
Click Save and you're done!
You can add multiple products if you want but the total number of items you can add to an invoice is limited to 10. And, if you check the image above you can see that Timely will show what products that customer previously bought too.
Finally, you can change the default product price on each item as well as the customer, location and staff for the whole invoice. The staff and location determine where the sale is attributed in the sales reporting.
Selling products directly
As I mentioned above, you can sell products without an appointment. Simply click the new sale tag button (see image below) on the Calendar to raise an invoice automatically and add products as outlined above.
Alternatively, you can raise an invoice from the Sales tab.
Improvements to the customer page
At the same time products were being added, it was clear that we needed to rework the layout of the Customer page too. If customers were going to pay for lots of things, it would be good to see what they've bought and whether or not they've actually paid.
With this in mind, there is a new Invoice tab and section included with the customer summary details. You can also print out a statement to show all invoices and payments entered against a particular customer.
An invoice can also be created from the invoices section to sell products directly to a customer.
New reports
We've also added some new reports in line with these product related changes. The first is a Sales report that tracks sales by location, staff member, service and product. This report will be great for calculating commissions.
This report complements the existing Unpaid Invoices report and the Daily Transaction Summary  report. Used in combination with each of these reports will give you a complete picture of what your customers have been charged for and how much money you've received.
Other improvements
As well as releasing products we've made a bunch of other improvements too:
You can now add and edit multi-service appointments on the mobile version
Vend users can easily access the Vend customer record from the Timely customers tab – as well as any Vend sales for that customer
Vend users will now receive a notification inside Timely if we're unable to create sales, services and customers in Vend due to changed login details
When you view a customer in the Customers tab you can now see at a glance what their SMS and email settings are (for reminders & notifications). We've also ditched the Details tab – all available information for the customer is now shown on the Summary tab.
You can now view and create invoices for a date range instead of a single day
And we're done!
While we are delighted to have products ready for you to use (particularly as so many wanted them), it's the first iteration. This means not everything we want is included – most notably stock control (if you need this vote for it and we'll let you know when its done). We also want to leave an opportunity to get feedback from you before we add more product features.
With this in mind, we'll post another blog next week which will cover what features are coming next so hang out for that.
Merry Christmas :)
Have some feedback or a great feature idea for Timely? Let us know in the Support forum.